I've been a big Shopping Queen fan since the first hour, I just like the entertaining and humorous way Guido and the gante team make the show and of course it's always exciting to see how the girls live and what they end up shopping for. Of course you would always do it 1000 times better yourself, Oh God why did she buy that gruesome top now, that looks so bad!
Since one of my best and oldest friends is the editor of the show, it was only a question of time to apply myself. Unfortunately, I didn't have an advantage in the application process because of him, I had to convince by my personality as well as all the others.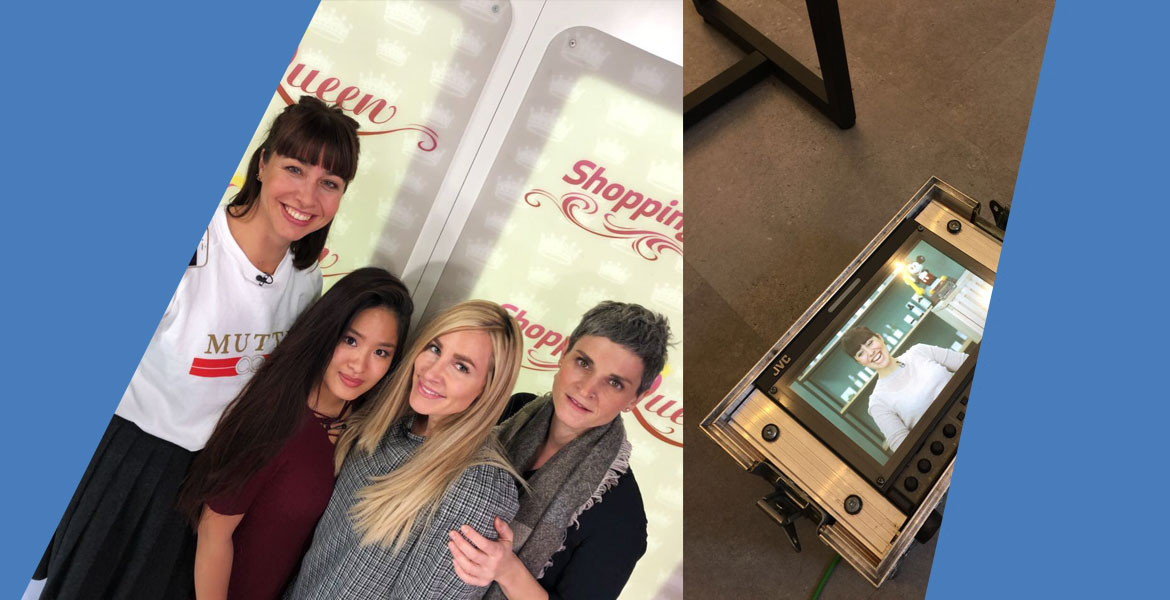 We shot it a year ago, because every now and then episodes are produced on reserve. It was such an incredibly funny and exhausting week with the girls, we got on so well (with Sunny and her husband Christian and I still meet regularly). The whole team, the editorial staff and also the cameramen were really nice, but what looks so easy and easy on TV and is told in half an hour is really hard work in reality. The shooting day goes from 9.00-23.00 o'clock and the net shopping time is super short, because partly everything has to be shot from different sides, so getting off the bus, cameraman films from behind, then again into the bus and getting off again, this time he films from the front, every part you touch in the shop is photographed in parallel and then filmed again in close-up. 
Who has won and how the looks have turned out I can't tell you at this point, just that much, it was just such a cool week and I can only recommend everyone who is thinking about applying, doing it too, it's really great fun!